Nottingham Coach Hire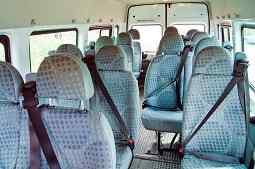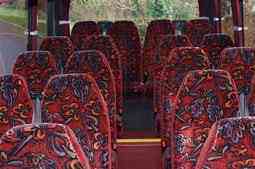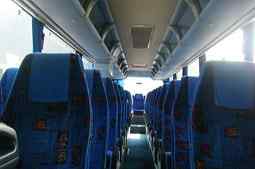 When touring around Nottinghamshire, book your transport with Nottingham Coach Hire and let us keep your men, and women, merry! With plenty to see and do for visitors and residents alike, a minibus or coach from www.coachhirenottingham.net can take you around the city and county in comfort. Whether you want to visit Nottingham Castle, built by William the Conqueror, Sherwood Observatory, to look at the stars, or one of the many Abbeys in the area, we can accommodate your visit or day trip for small or large groups. Our experienced minibus and coach drivers have an extensive knowledge of the area to make your journey from one destination to the next as quick as possible.
We service all parts of the NG postal areas from the city centre NG1, taking in areas such as Mansfield, Grantham and Newark and covering Broxtowe in NG90. If history and beautiful scenery are top of your agenda, then a visit to Wollaton Hall & Deer Park which houses the Natural History Museum and the Industrial Museum should be on your list of things to see. Alternatively, Green's Windmill & Science Centre makes a great day out for kids or even the whole family. Wherever you choose to go and whatever the size of your group, we can provide a transport service that is efficient, cost effective and second to none.
NOTTINGHAM
Famous for Lace making, Robin Hood and historic buildings, Nottingham is a city that is steeped in English cultural heritage. Dating from the 11th Century, Nottingham Castle should be top of every visitor's list. Built on a naturally elevated site, the castle has gone through several incarnations from its original wooden structure to the current Ducal Mansion, built in the 17th Century. Having been home to several monarchs, including Edward III, the castle played a role in the Wars of the Roses as a military stronghold due to its position and location. The Mansion today houses a museum and art gallery with costumes, ceramics and fine art by notable painters such as L.S. Lowry and Stanley Spencer amongst the collection. It also plays host to the annual Robin Hood pageant in October where the grounds and castle are converted into a medieval village complete with archery and sword fighting displays. As the No.1 company for minibus hire in Nottingham, we are happy to provide you with carriage for the day!
If Nottingham's history of lace manufacturing piques your interest and you are interested in the renovation of cultural areas, a visit to the old Lace Market area is a must. With stylish cafes, bars and restaurants as well as a thriving design business community, this historic area along with neighbouring ones such as Hockley has been termed the Creative Quarter and revitalised to create an urban community that is vibrant and cosmopolitan. Iberico World Tapas in the Lace Market hotel earned a Bib Gourmand in 2013 and is considered one of the best restaurants in Nottingham, try following up with a drink in Revolution bar in nearby Hockley with its 30 home-made vodka flavours. For a more traditional hostelry, several medieval establishments vie for the title of oldest pub in England including Ye Olde Trip to Jerusalem which is built partially into the caves under the castle. A trip to The Larder On Goosegate, also in Hockley, will round off the evening with some great modern British cuisine. By the end of the evening you will be glad to have www.coachhirenottingham.net collect you and bring you home or back to your hotel.
OUR SERVICES
Apart from offering a great service for touring the historical sights of Nottingham and its surrounds we also offer a range of services for those living in the area. These include:
Airport Transfers
With Robin Hood Airport in Doncaster only an hour's drive away up the A614 offering routes on up to 30 international destinations from New York to Sharm El Sheik, Nottingham Coach Hire can get you there in plenty of time to start your holiday. The close proximity also makes it ideal for business trips. Talk to us today about the services we can provide your clients when visiting.
Sporting Events and Hospitality
Whether you're a Rugby, Cricket or Footie fan, away matches are so much easier to get to when someone else is doing the driving. With vehicles that can seat up to 40 and minibuses that seat as few as 8, you can follow Nottingham RFC, County, Forest or even the Magpies on their quest for glory. We also offer corporate rates for large groups and with Birmingham only a quick trip on the M42, the NEC is only an hour away for gigs and concerts by international stars.
Nights on the Town
Whether you're headed to the Royal Concert Hall, the Nottingham Arena or the Theatre Royale, a coach is the ideal way for groups to take in a concert or show without the hassle of parking. For guys and gals out on Stag or Hen Do's, minibus hire in Nottingham with a driver from www.coachhirenottingham.net takes care of all your transport needs so the end of the night isn't spent trying to get taxis.
We also take bookings for school trips, weddings, family events and a range of other journeys. Call our Customer Service Advisors to discuss the packages we have available or complete the online Instant Quote for more information.
WHY CHOOSE US
Coach Tracker
Flights monitor at all airports
Manage your booking
Printer friendly tickets
G.P.S System
Specialised GPS system Pick you up on time
Timetables
Excellent time keeping
Avoid train delays
Switch to coach to avoid rail disruption
Save money
Save money on all coach sizes
Travelling with us
Voted number 1 for customer service
Luggage capacity
All vehicles have luggage capacity depending on the number of people
---
Online Exclusives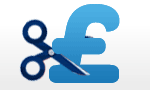 Lowest Rates Guaranteed save money on all sizes coaches.
Creditcards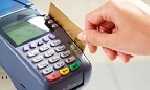 All Credit Cards Accepted
( charges may apply )
Business Accounts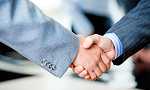 Business Accounts and Contract Work welcome.
Travel to Europe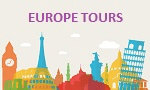 Travel to Europe- All inclusive
24 hours service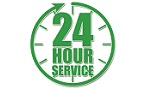 24 hour service 7 days a week.
Airport transfers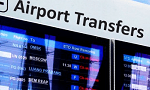 Airport transfers Free parking included at all airports.